This site was developed to offer a resource that will make you familiar with the operations of our office and add an additional portal for public access to public records.

We hope that you find this tool useful and encourage you to check back with us as we add more features in the future.




The Clerk of the Courts for Wakulla County, Florida is a duly elected Constitutional Officer as mandated by Article V, Section XIV of the Constitution of the State of Florida. The electorate of Wakulla County elects the Clerk to a four-year term. Pursuant to provisions of the Florida Constitutions, which have governed the people for over 150 years, the role of the Clerk of Courts was established in three main areas:
Clerk of the Circuit and County Courts,
Clerk to the Board of County Commissioners, including serving as accountant, auditor, and custodian of county funds,
County Recorder.
Within these areas, the Clerk of Court as an elected public trustee sets in place at the county level a system of "checks and balances" which has been proven to serve the public well.

National Passport Apply Early Campaign

The National passport agency is encouraging the public to apply well ahead of time for a passport to avoid a longer wait period for the return of your passport.  September and October are the two slowest months for submittals of passport applications in the nation.  If you plan on out of country travel or just want to obtain a federally recognized ID these two months are prime times for submittals. For more information you may visit Travel.State.Gov/ApplyEarly.


Jury Scam - Don't become a victim!!

Please be aware that a jury scam has resurfaced. Con artists call victims, who are told they missed jury duty and face arrest. These callers pose as either law enforcement officers or court employees, and are demanding payment of a hundreds of dollars immediately. Victims are being advised to purchase a prepaid credit card, call a designated phone number, and read off the card number.

This is a horrible scam! These victims never were summonsed, to either local or federal court. No one from the Wakulla County Courthouse or Sheriff's office will ever call you and demand immediate payment and catch you off guard or pressure you. If you receive such a call, hang up immediately. You can contact the Sheriffs Office at 850-745-7100 to report this or any related type incident.
DO NOT BECOME A VICTIM!

Volunteer Program
The Wakulla County Clerk's Office is accepting volunteers for various special projects on an on-going basis. This is a great opportunity to give back to your community while becoming involved in a progressive office environment. Hours are flexible and range from a minimum of 4 hours to 30 hours per week. We offer a clean, wholesome atmosphere to work in, a lot of great fellow employees to work with and the finest customers in the state to serve! If you're interested in working for no pay but lots of praise please call the Clerk's Office Administration at 926-0342.

Marriage License
Applying for a marriage license can be a time consuming process, so on January 6, 2015 the Wakulla County Clerk's office will begin offering appointments for those who wish to apply for marriage licenses. Walk-ins will be accepted on a first come first basis.  Always remember that we are a small office and cannot guarantee immediate service, but those with appointments will have priority and should not have a significant wait time.

Appointments will start at 10 a.m.   Due to time constraints and our office hours, the last appointment time of the day will be 4 p.m.  To request an appointment time, please call Donna at 850-926-0326.

Also, to reduce the amount of time you spend at the Courthouse you may pre-submit your information for the application by clicking here to complete the forms on-line.  You will be assigned an identifying number by the system which you will need to bring in when you appear at the Courthouse.

Special Announcement

Problems with e-filing court documents in our County? For requests for service or support by Attorneys, Paralegals, or others in the General Public, please direct your questions to the service desk at: support@mycourtaccess.com or by phone at (850) 577-4609. Please do not call our office on these matters and thank you!

E-filing orientation and information for new filers and well as other filing information is available at this link:

For manuals, videos and other materials to assist in the e-filing process: Florida Courts E-Filing Authority website



New Policy
Postage not Supplied for Return US Mail~2012

Board Meeting videos on YouTube

For attendee disability assistance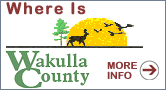 Under Florida law, e-mail addresses are public records. If you do not want your e-mail address released in response to a public-records request, do not send electronic mail to this entity. Instead, contact this office by phone or in writing.